Board of Directors:
Diane Dempster
Bob Dempster
Lee Harman
Fred Hazelton
John Hope
Steve Kidd
Stephen M. Myers
Mike Pulaski
Our heartfelt gratitude to:
Founding Board Member - Peter M. Bowers (15 May 1918 - 27 April 2003)
A life-long aviation enthusiast, Pete wrote his first aviation article as a high school student in 1938. He became one of the world's most respected aviation historians with numerous books and hundreds of articles to his credit. Never far from a camera, Pete amassed one of the largest collections of aviation prints and negatives in the U.S. During WW II, he served the U.S. Army Air Forces as an intelligence officer and later worked for The Boeing Company for 36 years.
Pete designed and built the winning entry in the 1962 Experimental Aircraft Association (EAA) Design Contest. He called it "The Flybaby". The design specifically met EAA's requirements for low-cost, folding wing plane that can be towed or trailered and is easy to build and fly. A popular design with many homebuilt aircraft enthusiasts, the Flybaby's plans sold for about $65. The finished airplane could fit in a standard garage and could also be built in biplane and twin-float seaplane version. Information about this wonderful aircraft can be found here: bowersflybaby.com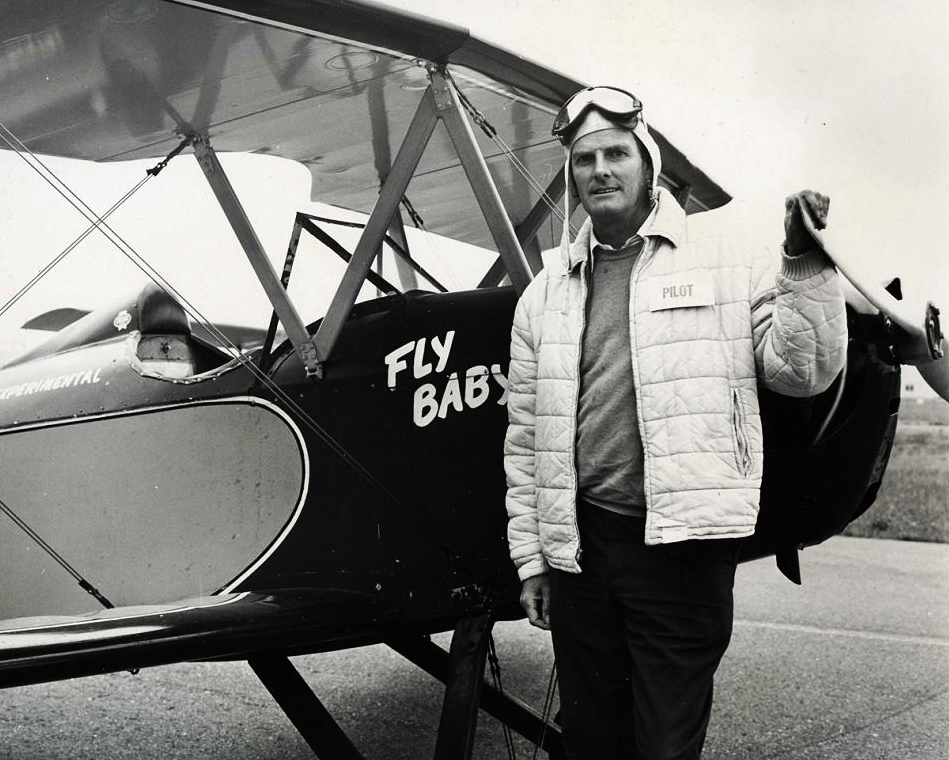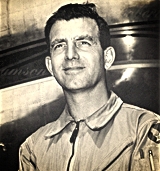 Robert T. Lamson (Oct. 30, 1914 - April 20, 2011)
Bob was a noted aviation pioneer and sailor. After earning a chemistry degree from University of Washington in 1937 Bob enrolled in the Boeing School of Aeronautics where he received a scholarship. With World War II imminent he received his Army Air Corps wings in 1940 at Randolf Field, Texas and spent two years as a fighter pilot instructor. He subsequently spent the next 10 years with Boeing Airplane Company and performed the first experimental test flights on nine different aircraft types. From 1952 until his passing Bob established himself in his second career as a commercial aviation consultant of great breadth. Many of his investigations were conducted for northwest corporations and institutions such as Alaska Airlines, Boeing Field/King County Airport, Airborne Air Freight, Wien Airlines and Weyerhaeuser. Bob's third career, as an early and continuing expert in composite material technology for aircraft, began in 1965 when he built the Lamson L-106 Alcor, the world's first high altitude pressurized sailplane. The Alcor now hangs in the Seattle Museum of Flight Great Gallery. For the last ten years of his life, Bob continued to apply his composite materials expertise to consulting work with Aviation Partners, Inc, also in Seattle. Bob was one of Seattle's pioneering competitive sailors, and built his first sailboat at the age of 11. He was one of the founders of Seattle's Corinthian Yacht Club, and was also among Seattle's first ski racers as captain of the University of Washington's 1936 Ski Team.
The estate of Robert W. Stevens & the Stevens Family
Robert Stevens was an airline pilot and chronicler of the colorful history of aviation in Alaska.
A native of Crookston, Minn., he learned to fly in college, served in the Army Air Corps during World War II and went to work as a DC-3 pilot for Pacific Northern Airlines.
Based in Anchorage, Alaska, he fell in love with the people, culture, wildlife and landscape of what became the 49th state. Stevens was transferred to Seattle in 1953 but he continued to fly to Alaska until he retired in 1978 as a DC-10 pilot for Western Airlines. He spent the next 15 years gathering information on Alaskan aviation for a six-volume series.